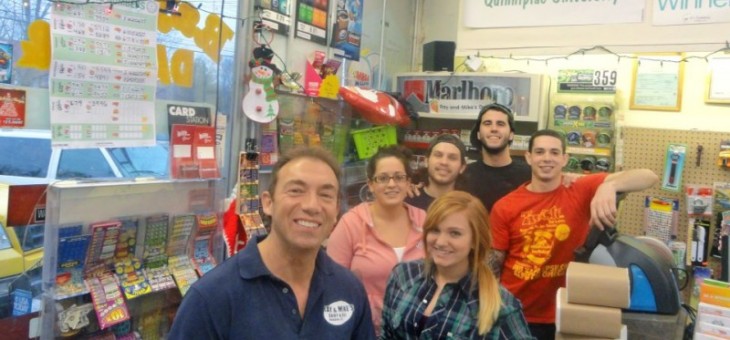 Read Full Article: https://patch.com/connecticut/hamden/ray-mike-s-celebrates-15-years
Ray & Mike's Deli opened its doors on Dec. 7, 1997 and hasn't closed its doors ever since.
The popular shop at 3030 Whitney Avenue has been open every day — including Thanksgiving and Christmas day — for the last 15 years, owner Ray George said. That, he quickly figured out, amounts to 5,479 days when factoring in leap years.
"My father raised me to work hard," he said. "If you're going to work, you might as well do it right."
And he is doing it right, as evidenced by the crowds that pack into the deli day after day, ordering up specials including the Irresistible — a steak and cheese grinder with a buffalo chicken fillet, or the Cluckin' Russian, a chicken cutlet with muenster cheese, bacon and Russian dressing.
That sandwich, George said, was popular in New Jersey, so he brought it up here.
"We try to stay up with what is popular and expand the menu accordingly," he said.
George's family owned a deli in Milford for years before opening Ray & Mike's, he said, and that store too was open every day.
"We are now known not to close," he said. Saturdays and Sundays are the busiest days of the week, he said, especially when Quinnipiac University is in session and when the weather is nice.
"People say they know they can count on us," he said. "After all these years we have built up a good customer base."
And the last two years have been among the best for the business, he said, as it has garnered honors such as the recent Hamden Patch Reader's Choice award.
That has led to thoughts of expansion, George said, both at the Hamden location and beyond.
"I'm constantly being asked to open a store around UCONN," he said, and in other towns such as Cheshire. "It's something we are thinking about."