Breakfast Sandwiches
Monday-Friday 12:00 PM
Saturday-Sunday 12:30 PM
EGG & CHEESE

EGG & CHEESE W/ BACON OR HAM

EGG & CHEESE W/ SAUSAGE OR KIELBASA

EGG & CHEESE W/ TAYLOR HAM

EGG & CHEESE W/ STEAK, PASTRAMI OR HAMBURGER

Egg Whites

Egg & cheese w/ avocado
breakfast extras
Portuguese Roll $0.25 / Bagel $0.30 / Cheese $0.25 / Egg $1.00 / Meat $1.50 / Hash Brown $1.00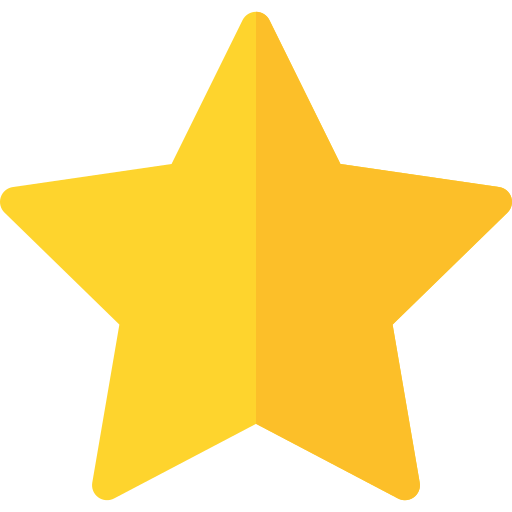 Thoroughly cooked meats, poultry, seafood, shellfish and eggs reduces the risk of foodborne illness.
All prices are subject to change without prior notice.
Specialty Breakfast
Philly Chicken, egg, pepper jack cheese, tomato and chipotle

Steak, egg, cheese, hot sauce and blue cheese

Steak, pastrami, bacon, egg, cheese and hashbrowns

corned beef egg, swiss cheese and hashbrowns

Egg, cheese, maple syrup, hash browns with choice of bacon, sausage or ham

EGG, CHEESE, BACON, HAM, SAUSAGE, WITH HASH BROWNS
Specialty Sandwiches
Steak and pastrami with Swiss, store made garlic mayo and grilled onions

Chicken cutlet with pepperjack, hots (cherry pepper relish), bacon and chipotle BBQ sauce

Steak and cheese with buffalo chicken cutlet. comes plain or your choice of ranch or blue cheese

our famous steak and cheese, have it plain or your choice of onions, peppers and mushrooms

BBQ pulled pork with cheddar, Mac & Cheese and bacon

Philly chicken with paper jack, bacon and chipotle mayo

Steak & cheese, hot sauce, bacon blue cheese

Grilled chicken or cutlet with pepper jack, salsa, sour cream, and grilled onions, panini pressed

GRILLED CHICKEN WITH fresh MOZZARELLA, PESTO, TOMATO AND HERBS, PANINI PRESSED

Steak and cheese with mac & cheese

GRILLED CHICKEN WITH PARMESAN CHEESE, ROMAINE LETTUCE, CROUTONS AND CAESAR DRESSING. PANINI PRESSED

MADE TO ORDER DOUBLE BEEF PATTY WITH CHEDDAR, AMERICAN, BACON, GRILLED ONIONS AND CHIPOTLE MAYO

CHICKEN CUTLET WITH CHEDDAR, AVOCADO, BACON, RANCH AND CHIPOTLE MAYO

"Buffalo Style" Philly Chicken

Philly chicken with cheese and the hot sauce comes plain or your choice of ranch or blue cheese

Grilled chicken or cutlet with fresh mozzarella, roasted red peppers, and balsamic

Chicken cutlet with muenster, bacon, and Russian dressing

Pulled pork and ham with swiss, mustard and pickles, panini pressed

Ribs with cheddar, bacon and BBQ sauce

Chicken cutlet and ham with swiss and peppercorn dressing

Pastrami with pepper jack, grilled onions and peppers, tomato and spicy mustard

Pulled pork with pepper jack, bacon and chipotle mayo The Riot.

STEAK AND CHEESE WITH BUFFALO CHICKEN FILET, MAC AND CHEESE AND BACON
Hot Sandwiches
comes plain or your choice of ranch or blue cheese

Choice of Pastrami, Corned Beef with swiss Turkey, kraut and Russian dressing

Choice of Muenster, Provolone, Pepper Jack, Swiss, American, Cheddar

(Hot / Cold)

Grilled Cheese and Tuna Melt

Choice of Bread and cheese, Grilled to Order

store made burgers grilled to order

coleslaw

GRILLED EGGPLANT, ROASTED PEPPERS, ONIONS, MUSHROOMS, PEPPERS WITH PROVOLONE CHEESE AND BALSAMIC SEASONED WITH HERBS
Cold Sandwiches
(Store Cooked)

(Store Cooked)

(Store Made)

(Store Made)

Choice of any cold veggies

Bologna, Ham, Salami, American and Cheese

Ham, Roast Beef, Turkey, Swiss and Cheese

Capicola, Salami, Pepperoni, Provolone and Cheese
ALL SANDWICHES & WRAPS INCLUDE YOUR CHOICE OF:
Cheese - Lettuce - Tomato - Cherry Peppers - Olives
Pickles - Banana Peppers - Roasted Red Peppers - Onions
Grilled Mushrooms - Grilled Onions - Grilled Peppers
Any Sauce or Condiment
Sandwich Accessories
Muenster, Provolone, Swiss, Pepper Jack, American, Cheddar, or Mozzarella

(WHITE OR WHEAT) ("SUB PRICE")

CHIPOTLE, RUSSIAN, PEPPERCORN PARMESAN, RANCH, PESTO, CAESAR, SPICY MUSTARD, YELLOW MUSTARD, HONEY MUSTARD, chipotle mayo, garlic mayo, chipotle ranch BALSAMIC VINAIGRETTE, BALSAMIC, BBQ, KETCHUP, HOT SAUCE, OIL, VINEGAR, MAYONNAISE, BLUE CHEESE AND ITALIAN
Sides And Salads
w/ Tuna or Chicken Salad

w/ Ham, Turkey & Cheese

w/ Grilled Chicken (Hot or Cold)
LOTS OF DRESSINGS AVAILABLE
CHOICE OF DRESSING: ITALIAN, BALSAMIC, RANCH, BLUE CHEESE, PARMESAN PEPPERCORN, RUSSIAN, HONEY MUSTARD OR OIL & VINEGAR EXTRA SIDE OF DRESSING $.50
MAC AND CHEESE - MACARONI - POTATO - TORTELLINI SALADS
Party Menu
PARTY SUBS
* Available in 3, 4 or 6 Foot lengths
* only $21 per foot
* your choice of cold cuts & cheese
* Any combination of meats, cheese, toppings and dressings
* Each foot feeds 4-5 people
* Steak and cheese, Grilled chicken, or chicken Cutlet also available,Ask about pricing.

PLEASE GIVE AT LEAST 3 DAYS NOTICE WHEN ORDERING PARTY SUBS
PARTY TRAYS
COLD CUT PLATTERS $5.49 A PERSON WITHOUT ROLLS $5.99 A PERSON WITH ROLLS ON THE SIDE PRE-MADE ASSORTED WRAPS AND HARD ROLL SANDWICH PLATTER. CAN MIX AND MATCH WRAPS AND HARD ROLLS($$ PRICE BASED ON ORDER). PRE-MADE GRINDER PLATTERS($$ PRICE BASED ON ORDER).
* ALL PARTY PLATTERS INCLUDE YOUR CHOICE OF MEATS, CHEESE, TOPPINGS AND DRESSINGS!